/

Your All-in-one Coaching Platform
Now launching in Montreal!
Join the community!
Create your free profile and start posting your upcoming sessions
Join Now
Detailed Coach's Profile
Direct Bookings & Reservations
Online Payment Processor
Direct-to-Customer Marketing
Customer Management Tools
Dedicated Account Manager
/

Coach's Profile
Take control of your brand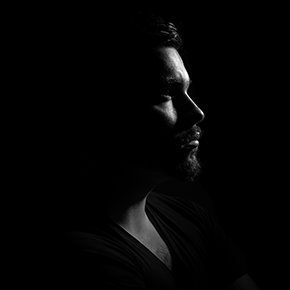 Fully Interactive Customer Portal
Post photos, videos, and all your upcoming sessions. Accept online payments and allow customers to instantly book your services. Find tools designed to help you run your business and manage your customers.
Key Features
Detailed Description
Experience & Achievements
Post Photos
Upload Videos
Customer Reviews
Send & Receive Messages
Post Training Sessions
Promote Upcoming Events
Take Direct Bookings
Sell Memberships & Credits
/

Customer Management
Communication Tools

Easily communicate with your customers using our in-web messaging system. Do you have a special event coming up? Send a notification to your entire customer base.

Attendance Tracking

Easily keep track of your customer's attendance. Our 48hrs cancelation policy ensures you get paid from customers who cancel last minute.

Interactive Scheduler

Easily schedule your training sessions for times that are convenient for your customers. All sessions are automatically updated to reflect your availability.

Customer Finance History

Easily view each customer's purchase history, how many credit's they've purchased, if they hold an active membership and a detailed list of all the sessions they've attended.
/

Session Types
Private
Private sessions are 1-on-1 private training events. These are usually sold without a specified time and date. This allows you to sell your training services without having to reserve a location in advance. You will need to inform the customer once the location, time, and date are secured.
Single
Single Sessions are one-time sessions that have a specified time, date, and location. Do you have a weekly event? Use this event type and keep copying it every week. All you have to do is change the date and set it live. You can even create months' worth of sessions using this method.
Multiple
Multiple Session Packages are a group of sessions with specified times and dates. The customer must purchase the entire package. Our dynamic sessions counter will update/count down as sessions are completed allowing new customers to purchase this package even if some sessions have past.
/

More ways to sell...
Day Camps
Do you have a summer, winter, spring, or specialty camp? Simply fill out the information such as drop-off and pick-up times, descriptions, price, and location. Now your customers can easily book your day camp with only a couple clicks.
Memberships
Memberships are charged to the customer on a monthly basis starting the day they sign-up. Customers who hold an active membership have access to any sessions that you accept members for. Simply create sessions and allow your members to attend.
Credits
Coach's Credits are a block of future training sessions that you sell at a discounted rate and can be used towards any future training sessions that you accept credits for. Sell your coach's credits to your loyal customers and ensure they keep coming back.
Virtual
Virtual Sessions are training videos that you create and upload to our site. Customers can purchase viewing-access to your videos. Each virtual event is sold separately and can contain up to 5 videos. Progressive videos keep your customers eager to come back for more.
Teams
Easily manage your team with CoachEasy. Upload your roster and send invites to all your players. You can schedule practices, games, and team events while tracking player attendances. You can also collect team fees and easily communicate with your players.
/

Finances
Easily manage your money
Products

---

Single, reoccurring, or monthly revenue. You choose which products best suit your business.

Payments

---

• 3.5% Processing fee
• Online Payments
• Google & Apple Pay
• Coach's Credits
• Memberships

My Bank

---

Keep track of your money, the amount you've sold, and when your next direct deposit is.

Direct Deposit

---

Your funds are deposited directly into your bank account on the same day every week.

History

---

View your transaction history including sales, customer details, and more.
/

Dedicated Success Managers
Where our job is to make sure you succeed!
Let's start by helping you with these 3 things
Account Set-Up

Profile, photos, & videos

Posting sessions